Bette Midler is known to speak freely when it comes to talking politics on Twitter. She has carved out a place for herself on the president's go-to social media platform as a fierce political heckler, and her latest tweet targeting Melania Trump might be her harshest dig yet.
The actress and singer posted a photo on Wednesday of the now first lady from an infamous British GQ shoot. In this particular image from 2000, Melania Trump is posing over the pilot seats in the cockpit of her husband's private jet, wearing a futuristic outfit consisting of a barely there transparent chain-link dress and metal headpiece.
Midler's condescending caption included the hashtag #FLOTITS, commenting on Trump's mostly exposed breasts, quipping "the dry cleaning bill for upholstery on Air Force One must be insane."
Commenters are not happy with Midler's joke, calling her "crass," "jealous" and "desperate."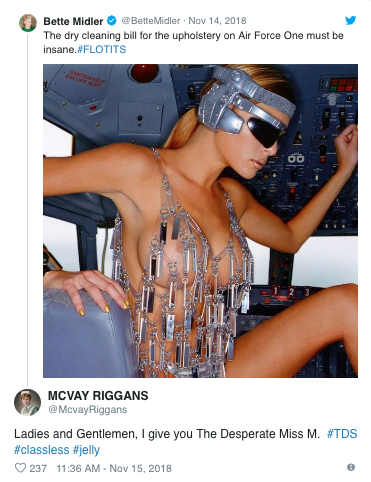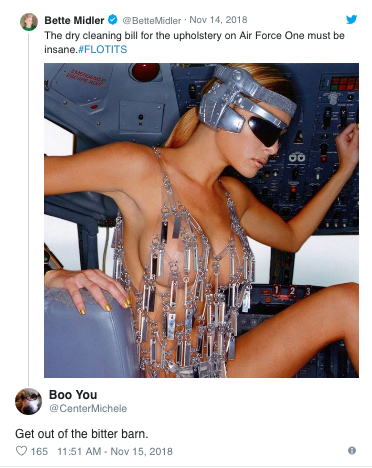 Some are even renouncing their loyalty to the beloved Broadway legend.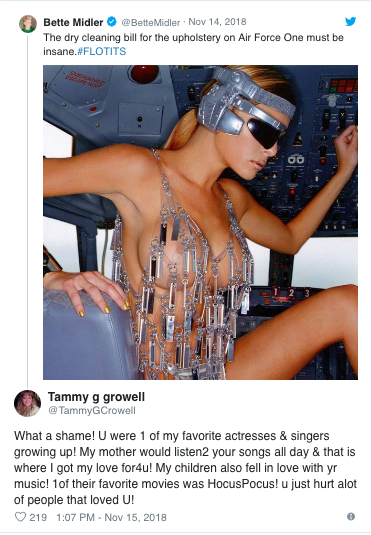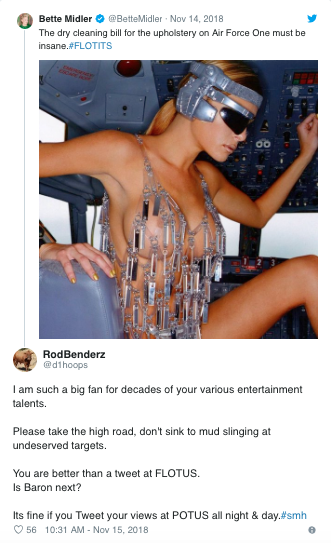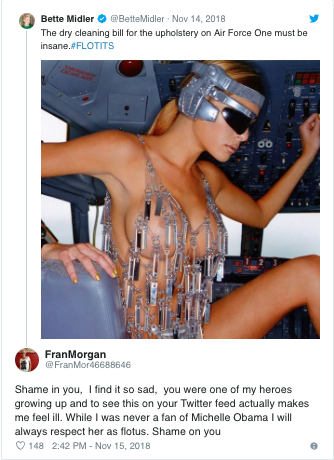 A few have pointed out the hypocrisy of Midler's tweet because she has posed provocatively herself.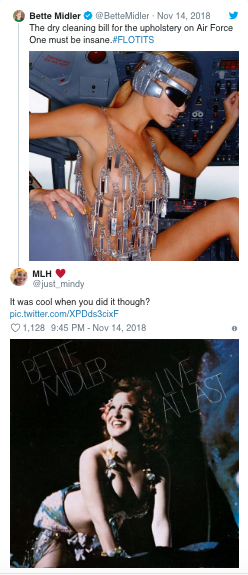 There are still a handful of fans who are on her side.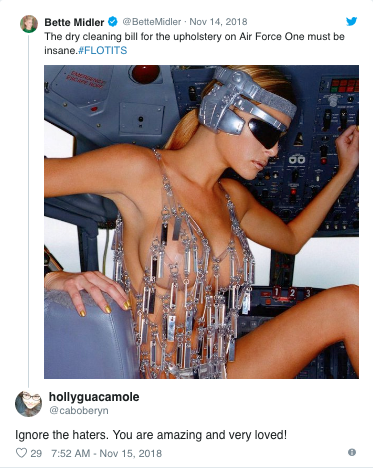 But mostly it seems the joke has backfired because people are now viewing Midler as the one without class.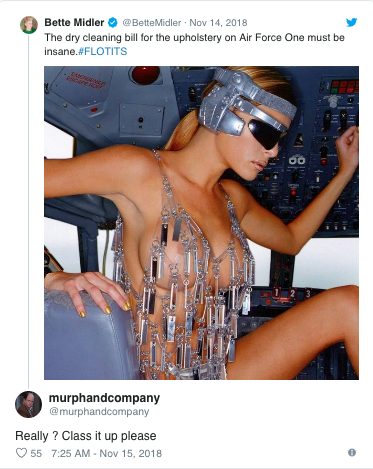 Then there's the one who just wants to understand the outfit entirely.