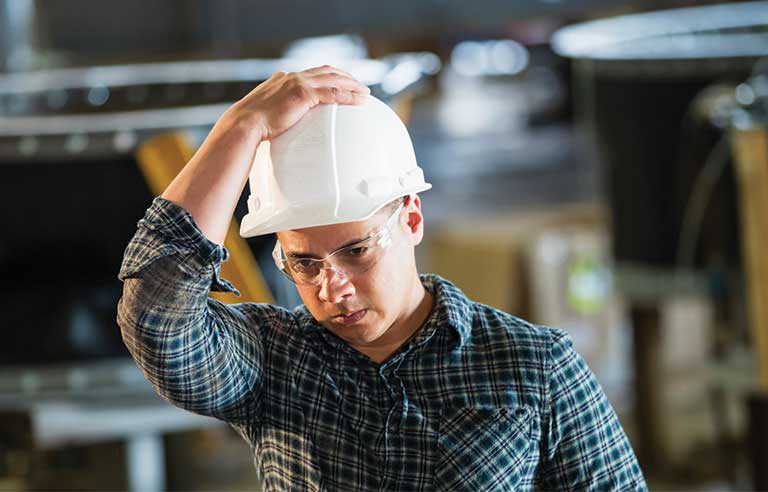 (Safety + Health Magazine Aug 28, 2019)
Portland, OR — Supervisors who bully employees may negatively affect workplace safety, as well as worker well-being and morale, results of a recent study led by a researcher from Portland State University suggest.
Researchers from five universities surveyed 468 manufacturing technicians and 589 airline pilots and found that "employees' safety behavior can be worsened when they're treated in ways that detract from their bonds to a work group," a July 26 press release from PSU states.
Bosses can strengthen or weaken an employee's sense of belonging based on how they support or erode his or her status within the group. Poor treatment of an employee, for example, can make the person not feel valued by the group, leading to selfish behavior. The more self-centered a worker becomes, the researchers said, the more likely the person is to overlook safety rules or not promote a safe work environment.
"When people are less sure about their strengths and weaknesses and their status within a group, they become more sensitive," study co-author Liu-Qin Yang, an associate professor of industrial-organizational psychology at PSU, said in the release. "Organizations need to understand how important it is to curb leaders' bad behavior and to create positive team dynamics, so that there will be fewer negative safety consequences."
The researchers recommend:
Training programs to improve leaders' interaction skills with employees. This can ensure bosses provide feedback and discipline that are neither threatening nor offensive.
Promotion of a civil, engaged work environment, which can strengthen social bonds among employees while creating a buffer against negative consequences of a supervisor's bad behaviors.
Transparent employee performance evaluation processes to reduce uncertainly about social status at work.
The study was published in the July 25 edition of the Journal of Applied Psychology.
Source: https://www.safetyandhealthmagazine.com/articles/18821-bosses-who-bully-can-negatively-impact-workplace-safety-study-shows